Holiday Apartments Klosters, Switzerland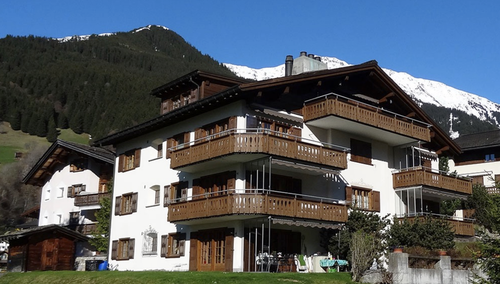 Holiday Apartments Klosters,
Haus Clostergarten (2 Apartments), 
Françoise Stahel, 
Gäuggeliweg 42
CH - 7250 Klosters 
+41 81 422 31 41 
+41 79 439 05 57 (mobile)     
BPW Host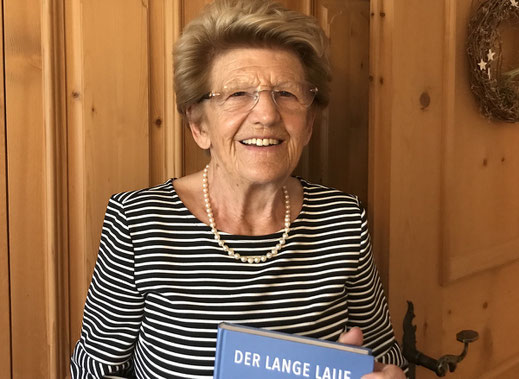 My Portrait 
Source: Website of BPW Davos Klosters 2019, Author: Anita Wehrli, Club President since 2017
_______
"Françoise Stahel, the oldest of five children, was born on 13 May 1937 in Bourré, France. Already in her childhood she had to show stamina and the war shaped her. In 1959 she came to Klosters to learn German and met her future husband at her workplace "Chesa Grischuna". Together they founded a trust office in St. Moritz, later a second one in Klosters. They have two children (Hubert & Isabelle). 1975 followed the divorce and Françoise Stahel found herself alone and without financial means with two children. In short, she founded her own fiduciary office, initially working part-time for a lawyer and obtaining an accountant/controller diploma as well as a federal fiduciary certificate. Françoise Stahel was subsequently allowed to participate in various committees and was not infrequently the only and first woman, including on the central board of the Swiss Association of Trustees. The business began to flourish and the woman with the charming French accent made a name for herself in the administration and sale of real estate.
Throughout the years Françoise Stahel was always active, in summer she climbed mountains and hiked, and in winter she was able to recharge her batteries with her beloved cross-country skiing. To this day, she is the only woman to have participated in all 50 Engadin ski marathons. She finished the first marathon on the fantastic 3rd place, after she first had to pass a medical test and only then was allowed to participate.
Today Françoise Stahel has handed over her trust and real estate agency to her partners and still manages several holiday apartments from home. In her free time she is very active with 82 years, likes to go walking and often with her dog. She has already registered for her 51st participation in the Engadin Ski Marathon in March 2020 and is looking forward to it.
Françoise Stahel has been a member of BPW Club Davos Klosters since 2001 and takes an active part in club life. She is happy about the exciting contacts and shares her broad experience with the club members.
Recently her book "Der lange Lauf von Madame Engadin Skimarathon" has been published (www.madame-engadin-skimarathon.ch). An autobiography not only about her participation in the "Engadiner", but also about her history and at the same time a chronicle of Klosters. The popular Grisons holiday resort has become Françoise Stahel's home and since 1999 she has been a proud citizen of Klosters Serneus.
The book (in German Language) can be ordered directly from Françoise Stahel"
Photos
Personal Message
Looking forward to welcome many BPW colleagues and friends from all over the world in the beautiful mountain village of Klosters in the Swiss Grisons.
Living here since over 50 years, I will be delighted to assist the BPW visitors and their families for cultural, sportive or relaxing purposes.
Being a good walker, I can recommend fantastic hiking or cross country excursions in the surroundings or even accompany you for one of my favourite tours.
Where are we?