Dahabiya ABUNDANCE, Nile, Egypt

Dahabiya ABUNDANCE,
Johanna Marius, 
River Street, Laqalta    
Luxor / Egypt      
Phone: +20 101 3131 886
Mobile: +49 178 872 3988       
BPW Host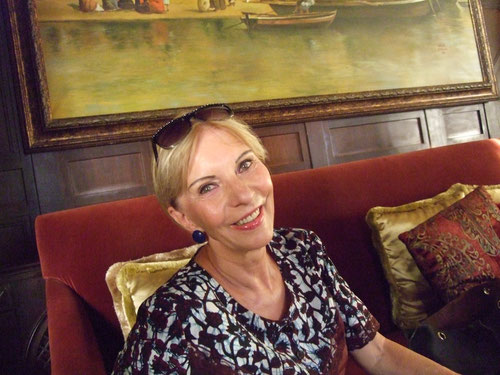 Business Career
The stations in my life: Munich, Germany; many years in the U.S., Italy, Western Samoa, now Egypt. I've always wanted and always had an international life. My love for languages, my knack for business and my interest in people made this possible.
BPW Career
I became a member of BPW Munich in 2004 and served on the national board of BPW Germany from 2010 to 2014. I participated in many of the international conferences and attended CSW a number of times. I am a member of the task force Leadership and Lifelong Learning and project leader of "CultureSmart".
Photos
Personal Message
Welcome to all my BPW friends and their families. Captain Mohammed and I would be very happy to welcome you on our traditional Nile sailing ship, a dahabiya, to show you the wonders of Upper Egypt. Come and sail with us! We want women on board!
Our ship accommodates 10 guests in 4 cabins and one suite. We feature delicious Egyptian cuisine with international extras. Come and explore the formidable sights along the river Nile. Or enjoy the luxury of doing absolutely nothing!
Program
Where are we?