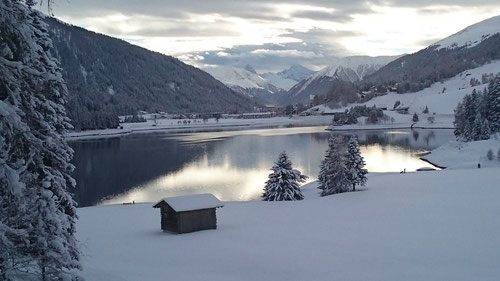 NEW - Esther and her Villa Surlej - with a view over Lake Davos, with Davos at the other end, framed by the fantastic mountain scenery. 
As the Heldstab family appropriately states on their website, their three vacation apartments have the most beautiful views.
The Gardenview, Lakeview and Forestview apartments welcome you very comfortably and with style, giving you a cosy home away from home for your vacations. 
Do you feel like spending your day in the snow? With long walks in the Davos countryside? In summer on the golf course or in the lake? Then you should definitely take a look at Villa Surlej.
Esther will give you a warm welcome.